Document Scanning in Omaha
Companies use document scanning to convert files into digital records. After they are in a digital format, documents are much easier to manage. If a document is needed, it is available with a basic keyword search.
Access to each record can be modified for particular workers. This keeps every document on a workflow basis. Usage should be controlled to eliminate workers selling or accessing the personal information of employees and customers.
Each record has a retention life and an EDM software package can instantly eliminate unneeded records.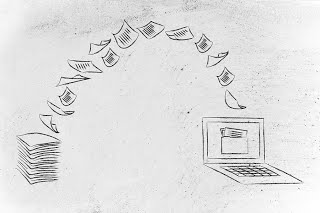 To begin a document scanning project, first design a document retention policy. Decide how long to keep each type of document then decide which employee needs access to each document. This document retention policy should be distributed to every worker.
Next, it is time to shred all unneeded documents. Distribute secure bins around your office. Have everyone who maintains official records discard documents that are no longer needed. Have employees organize their personal records using the official document retention policy and destroy all documents that are past their usefulness. There is no need to scan documents that are not needed.
The third step is to determine what documents will be accessed in the future. If it is likely to be used again, storing the original document is the superior option. Everything remaining is what you need to scan.
Now it is time for the physical act of scanning. You can buy equipment and give the work to an employee or temp. If you have a small number of files to scan, then using an employee should work. But as the volume increases, it will soon overwhelm your capacity. A better option is to hire a professional Omaha scanning company.
Omaha Document Shredding makes the digitizing process easy. Our contractors own high-speed scanning machines and have people who handle this work every day. They prepare the files and then shred them following the work.
Get Free Quotes on Document Scanning Services in Omaha, NE
A paperless office can be organized, efficient and secure. Omaha Document Shredding can help you get there. Give us a call at (402) 718-8849 or fill out the form on the left to get free quotes.